"In the Water, In the Sky" - Giclée Print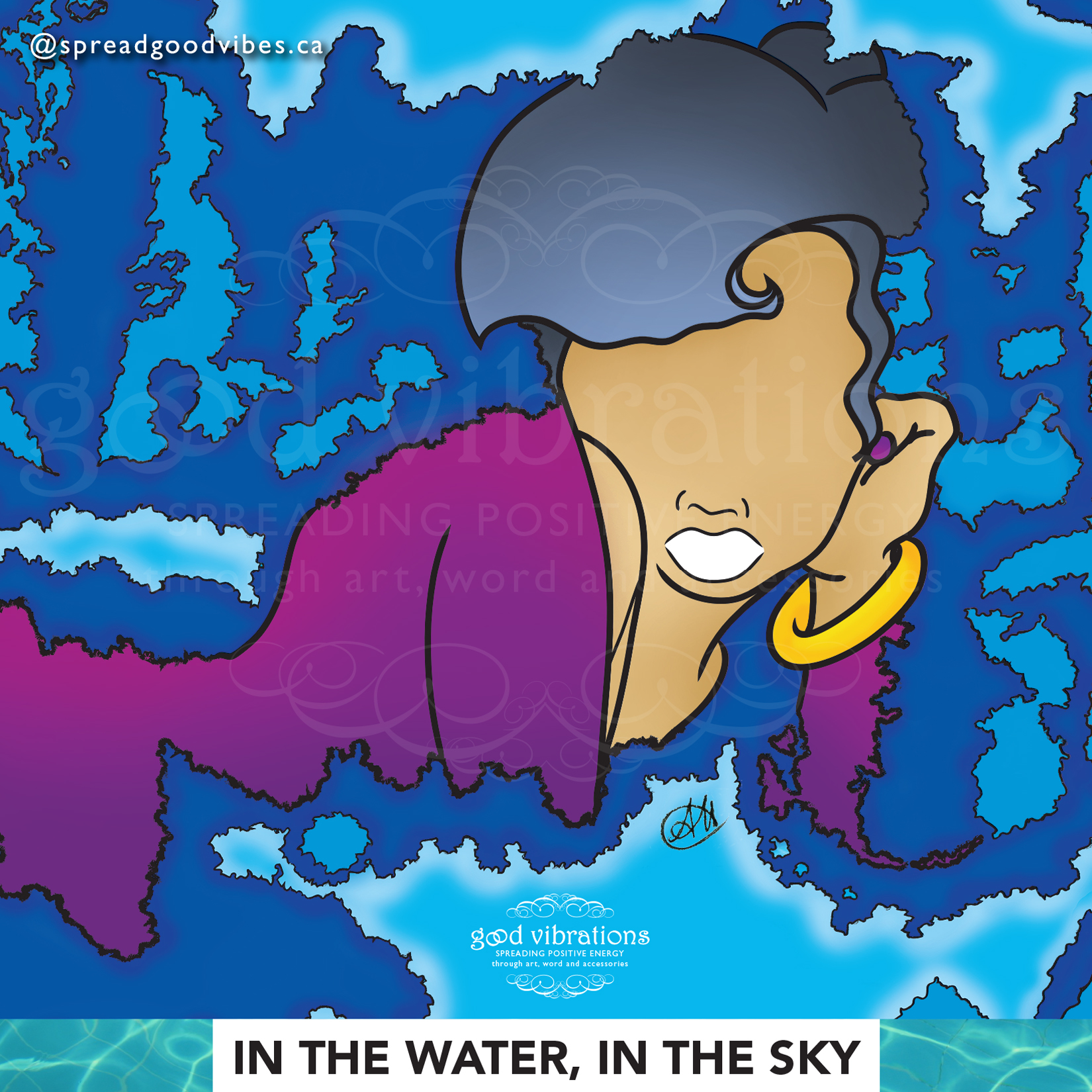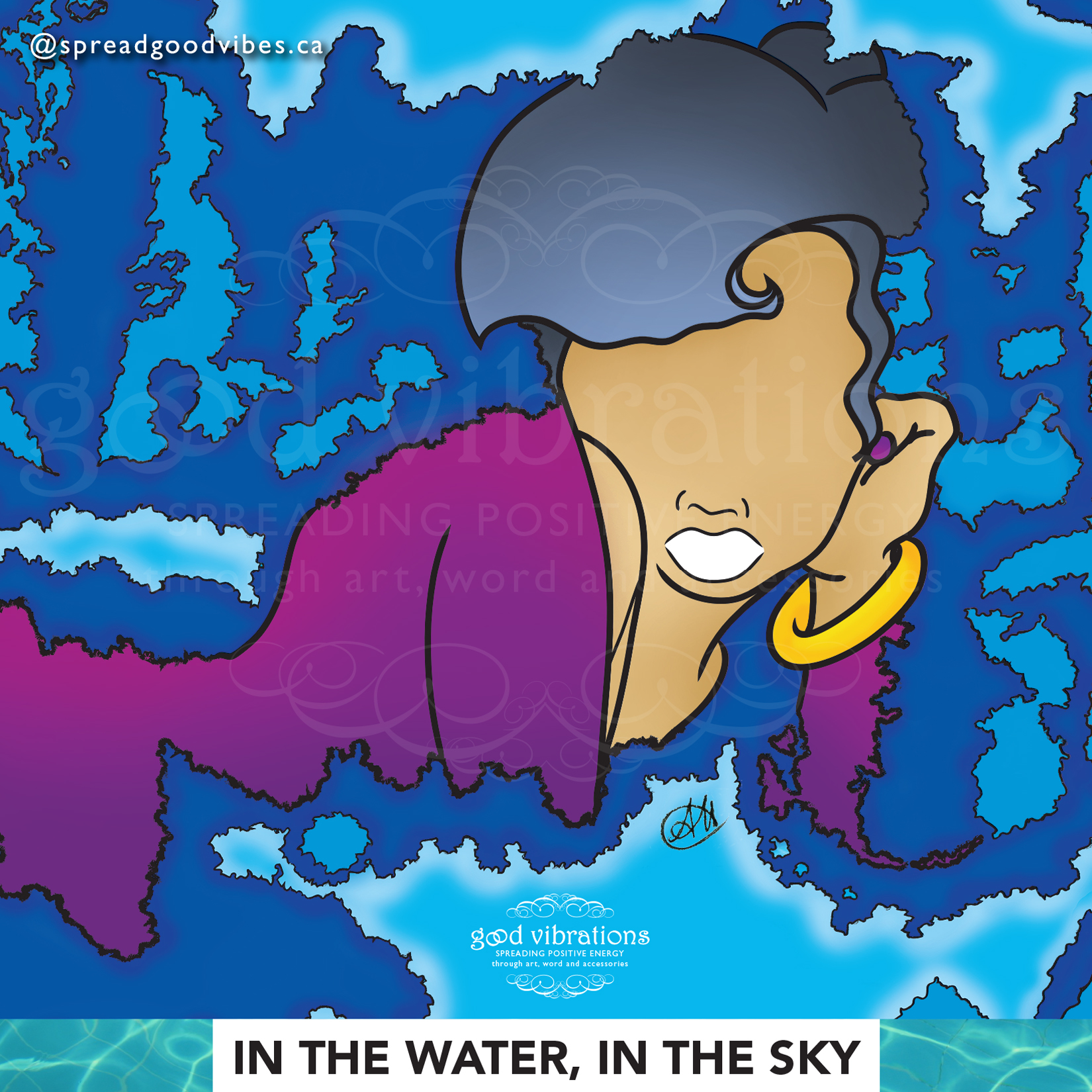 "In the Water, In the Sky" - Giclée Print
The 5th in a series of 8 posters in the 2017 Collection by Good Vibrations, "The Creative Mind" is the perfect addition for any room craving a touch of vibrant colour and creativity.
All prints are produced via Inkjet Printing onto HP Satin Poster Paper for larger prints and an 80lb Gloss Coverstock for smaller prints.
Each print comes with a 'Behind the Artwork' postcard featuring images of the creation process and the story behind the imagery.

Sizes available: 24" x 36", 8" x 10", and 5" x 7".
Packaging Note: 24" x 36" option will be shipped rolled up in a 1/8" thick tube and bubble wrapped for protection. Smaller options will be sent flat.
"In the Water, In the Sky" was first created using only ink. After this, the artist recreated the entire image using Adobe illustrator while being sure to keep the vibrant colours and bold lines intact. This piece was created around the same time the artist took her first plane ride. It shows her dreaming in the clouds with her fear of falling to the water.
You can find Good Vibrations on:
Facebook: Good Vibrations
Instagram: spreadgoodvibes.ca
Twitter: @GoodVibeTweetz
Website/Blog: www.spreadgoodvibes.ca